Who says NFTs are all about art and collecting and making money? The Republic of Palau certainly doesn't think so, and they are proving it with this exciting and bold move towards the future.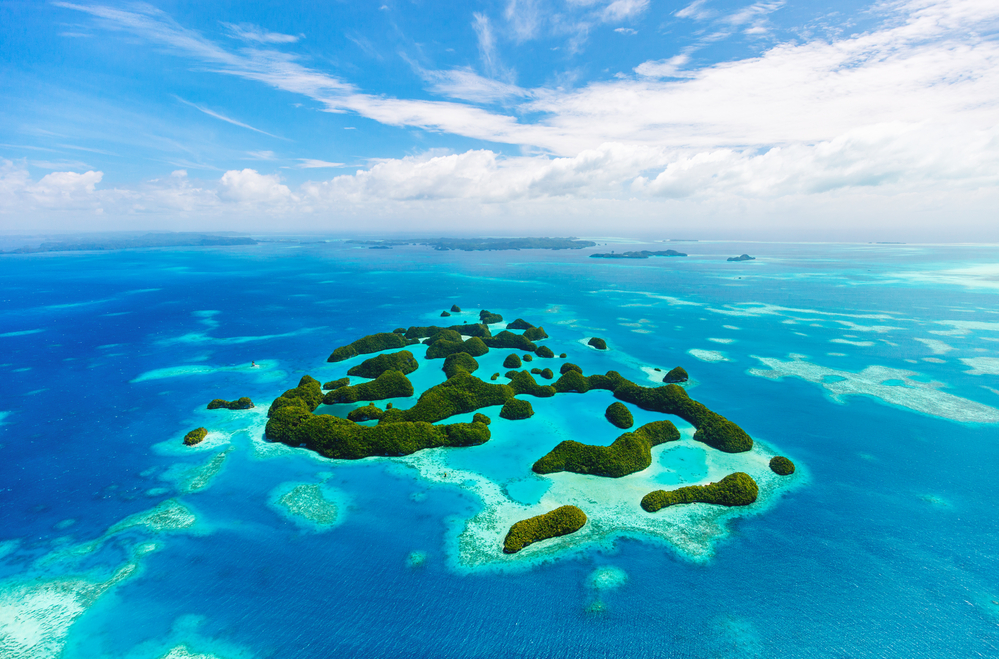 This week, the tropical archipelago nation announced it would be issuing its residents with NFT ID cards in an effort to open them up to new international business opportunities. The government calls its program the Root Name System (RNS), which launched on Tuesday.
How Does It Work?
Cryptic Labs is the blockchain developer behind the program. In partnership with the West Indian archipelago's governing body, it has built an identity verification program recognized by and compliant with international standards. The only difference: it operates solely on a decentralized blockchain.
It works by having every resident create an account and apply for digital registration. Fees are payable via a standard national bank card or visa if the application is approved. When somebody qualifies for the RNS program, they are issued an NFT identification card that is impossible to copy, fake, or misplace. Additionally, they receive a matching physical ID card.
Something worth noting about the program is that applicants can decide how much or how little information they want to make available on their blockchain ID. Once they launch their approved account, they can adjust what details they share and hide.
Because the program has only just launched, there may be some details to work out along the way, but it essentially works by providing a new and efficient form of identity verification and international recognition for the blossoming nation.
What Is the Idea Behind Palau's RNS?
The idea is simple: to create a new and better way to manage the residents' ID database and make it easier for people to gain access to international opportunities. An agreement stating that all global citizens are welcome to apply and participate in the RNS program, which promises to uphold the integrity, reputation, and law of the proud country of Palau.
Essentially, the Root Name System under the Digital Residency Act wants to break away from laborious and relatively restrictive legal ID systems. The new program remains 100% legally compliant, but it makes it much easier for people to register themselves and be seen on a global scale.
Even now, more than two decades into the 21st Century, there are still a lot of holes and inconsistencies with many nations' ID systems, even for several Western super-nations. The idea behind this NFT ID movement is to fill the gaps and increase efficiency for the government and public alike.
Palau Is Not New to Cryptocurrency
The RNS program is not the first crypto project the Republic of Palau has been involved in recently. Just a few months ago, in November 2021, the island nation announced a partnership with Ripple (XRP) that would aim to develop a digital national currency.
According to the Palau Government, the purpose of this new movement is to move toward a more environmentally-friendly form of currency for the country and to open up easier cross-border payments for its people.
It is still in the experimental development phase right now, but if it succeeds- which all signs suggest it can- it could completely change the nation's economy and put Palau on the map in the modern financial world.
Final Thoughts
Because the initiative is backed by both the nation's government and a major blockchain and NFT developer, the Root Name System and Palau's Digital Residency Act signify an important step forward for cryptocurrency. Divides between sovereign-controlled fiat currencies and decentralized crypto finance are subsiding to make way for a cohesive, beneficial future for all.
Palau is amongst the first nations to make significant moves towards a cryptocurrency-based future for its people. It may only have a little short of 20,000 residents, but it is now one to watch as things develop.
The launch of the RNS program this week and the ongoing developments of a national cryptocurrency are exciting not only for the people of Palau but also for those around the world who firmly believe that this is the next step for us all.