The past couple of year has seen NFTs grow and evolve exponentially. From an obscure unknown crypto niche to a multi-billion-dollar phenomenon, these fun, funky, and non-fungible tokens are breaking new barriers every month.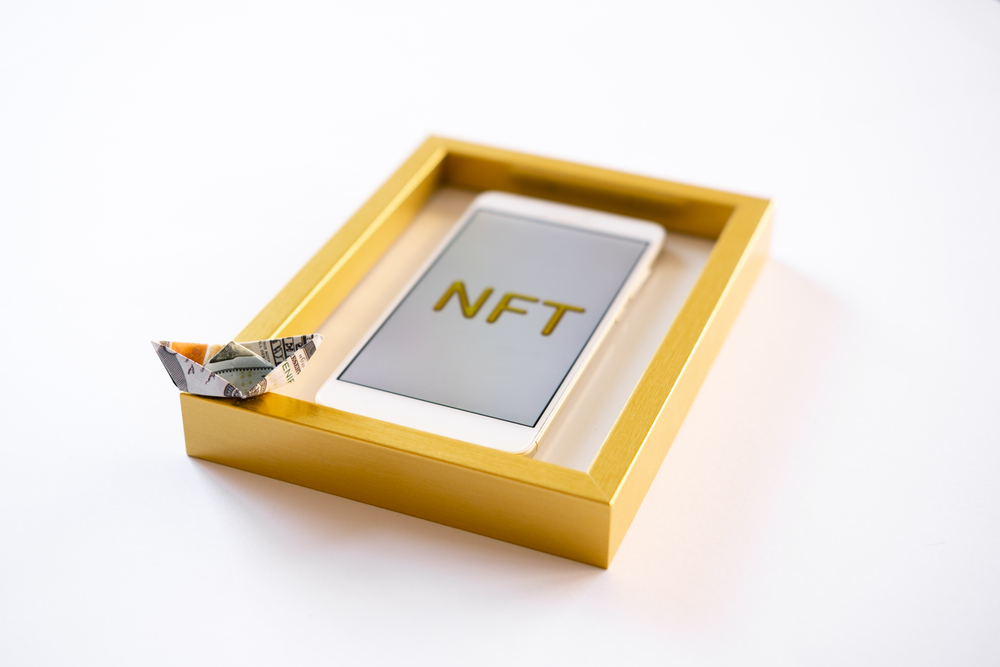 One of the latest innovations is interactive NFT-based games. Bad Cards, which is due to launch at the end of January, has already attracted a lot of attention. It is an NFT humor-based game that involves creating sentences with the cards you have collected.
How Does Bad Cards Work?
A card with a partial sentence is posted as the main challenge, and every player chooses a card to complete it. There are 7000 possible cards to collect, many of which are related to NFTs and cryptocurrency. You buy the minted cards to add to your collection and can only play with the ones you own.
The idea behind the game is not new- several similar physical card games use the same structure. What makes Bad Cards unique is the fact it is built on the blockchain that players from all over the world can play together.
Bad Cards is a community-driven playable game that offers all kinds of prizes and bonuses to the players. Connect with friends in privately set up games or take part in global challenges where the person whose card is voted the winner gains access to various rewards.
How Can People Get Involved?
Although the playable game is not yet live, keen early birds can already set up their wallet and see snippets of what the portal is likely to look like upon completion. The plan is to have multiple tiers of gameplay and ownership, each with its own set of rules and rewards.
When the cards are finally minted later this month, people can buy cards that they think may give them a good chance of winning. It is not yet clear whether all cards are going to follow the same sales methods. Desirable cards could be open to bidding wars, where others may be sold for set prices in mystery bundles. What we do know is that the more cards you have in your collection, the more you are likely to get out of the game.
Anyone who buys one of the minted Bad Card NFTs can access the portal and play for fun, but some pooled competitions are restricted to those who own more substantial collections.
How Is a Winner Selected?
Every player in the game submits a different card to complete one main sentence. The idea is to make it funny or clever- perhaps even a little risqué. The winner is chosen by all the players involved in the round. They each get to vote for their favorite, and the submission with the most votes wins.
Since Bad Card is, after all, an NFT blockchain-based initiative, many of the themes are connected to the industry as a whole. More than 10% of the 7000 strong digital deck directly relates to cryptocurrency, Web3, NFT jargon, and general crypto culture.
Who Created Bad Cards?
Just as the platform is designed around the idea of building a connected community from all walks of life, it was built by a collaborative team of NFT lovers that are all involved in the industry in different ways.
Major investors, well-known digital art collectors, designers, coders, and crypto super-fans have all played roles in creating the highly anticipated program. They have been sure to keep the possible jokes and references under wraps until now, which is only driving the hype upwards. One thing is for sure- when the minted tokens do eventually drop, the competition for the best card is going to be fierce.
Final Thoughts
Playable interactive games built purely on the foundation of the NFT community are one of the most exciting developments in this ever-evolving world. Bad Cards is by no means the only venture of its kind, but it is amongst those with the most potential for game-changing success.
The NFT world and the people whose creativity and curiosity fuel it is the ideal place to launch a project like this. Keep your ears open for word of an official drop date, and get in fast to start building your winning hand.